YOUR WORKFORCE OPPORTUNITY PARTNER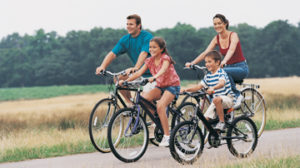 For most people, their job is the key factor associated with maintaining a financially stable family. However, finding and keeping a job is often dependent on other key supports for low income working families including child care subsidies or emergency financial assistance.

The child care program operated by Marion County Job & Family Services is a supportive service which helps pay the cost of child care during the hours that parents are at work or in school/training. Learn more here.

When families encounter unexpected costs or disaster, it may be difficult to keep all the balls in the air. The Emergency Assistance Program (called the PRC Program) is a supportive service which is designed to assist families prevent financial crisis and the need for ongoing cash assistance, retain employment, and/or cope with an immediate need which, if not met, threatens the health and safety of a family member. Supportive services available through the PRC Program can help with an overdue rent payment or utility bill, emergency car repair, or transportation costs to/from a new job. Learn more here.