WORKING TOGETHER... SUPPORTING CHILDREN
REVIEW AND ADJUSTMENT REQUEST FORM
MAKING CHANGES TO THE SUPPORT ORDER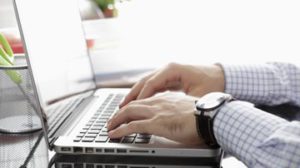 A parent's change in circumstances may support a request to change or modify the amount of child support payments you receive or owe. Modifications to the amount of support can only occur every three years unless there is a significant change in income (a 30 percent increase or decrease).
Either parent can initiate a review by completing the form JFS 01849 – Request for an Administrative Review of the Support Order and returning to Marion County Job & Family Services via:
MAIL:
Marion County Child Support
620 Leader Street
Marion, OH 43302
EMAIL:
MarionCounty@JFS.Ohio.gov
FAX:
Fax documents to: (740) 387-2175
Your case manager will request information on income and expenses from both you and the other parent. That information will be put into a state-mandated formula. Based on the current formula, your child support could either increase or decrease.
Keep in mind that if the paying parent loses his or her job, child support can be taken from unemployment compensation or if he or she is injured on the job, payment can be taken from Worker's Compensation. However, the paying parent does have the right to ask for a modification review.