YOUR WORKFORCE OPPORTUNITY PARTNER
OPPORTUNITIES ARE JUST ONE-STOP AWAY
OhioMeansJobs - Marion County Center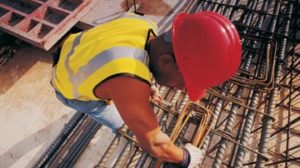 OhioMeansJobs-Marion County Center are the one-stop resource for both job seekers and employers, serving Marion County.
We help with your career goals, whether it involves job readiness, the actual job search, and how to keep a job once you are employed. Our free services include job skills training, resume and interview assistance, access to job postings, and job search resources.
We also provide employers with employee recruitment and pre-screening services to connect business leaders with a qualified workforce. Our employment specialists work with businesses to meet their unique job recruitment needs.
Job Seekers – Free Services:
Job Skills Workshops and Classes, Resume Assistance, One-on-One Interview Practice, Access to Local, State and National Job Postings, Job Networking and On-the-Job Training Programs.
Employers – Free Services
Applicant Screening, Candidate Assessments, Hiring Incentives, Interview Event Coordination, Job Posting and Recruitment, On-Site Employer Resource Center and Rapid Response Outplacement Services.
OhioMeansJobs – Marion County
740.382.0076 PHONE
740.387.5668 TTY
740.387.2175 FAX
Hours: 8am – 4:30pm M-F
ADDRESS
622 Leader Street, Marion, Ohio 43302-2230